T-Shirt
Project
Each student and teacher contributed a small icon that became a part of a larger design for an end of the year T-shirt. PSU students worked with MMM students to create icons using mind maps, then a group of PSU students transformed the icons into a final T-shirt design.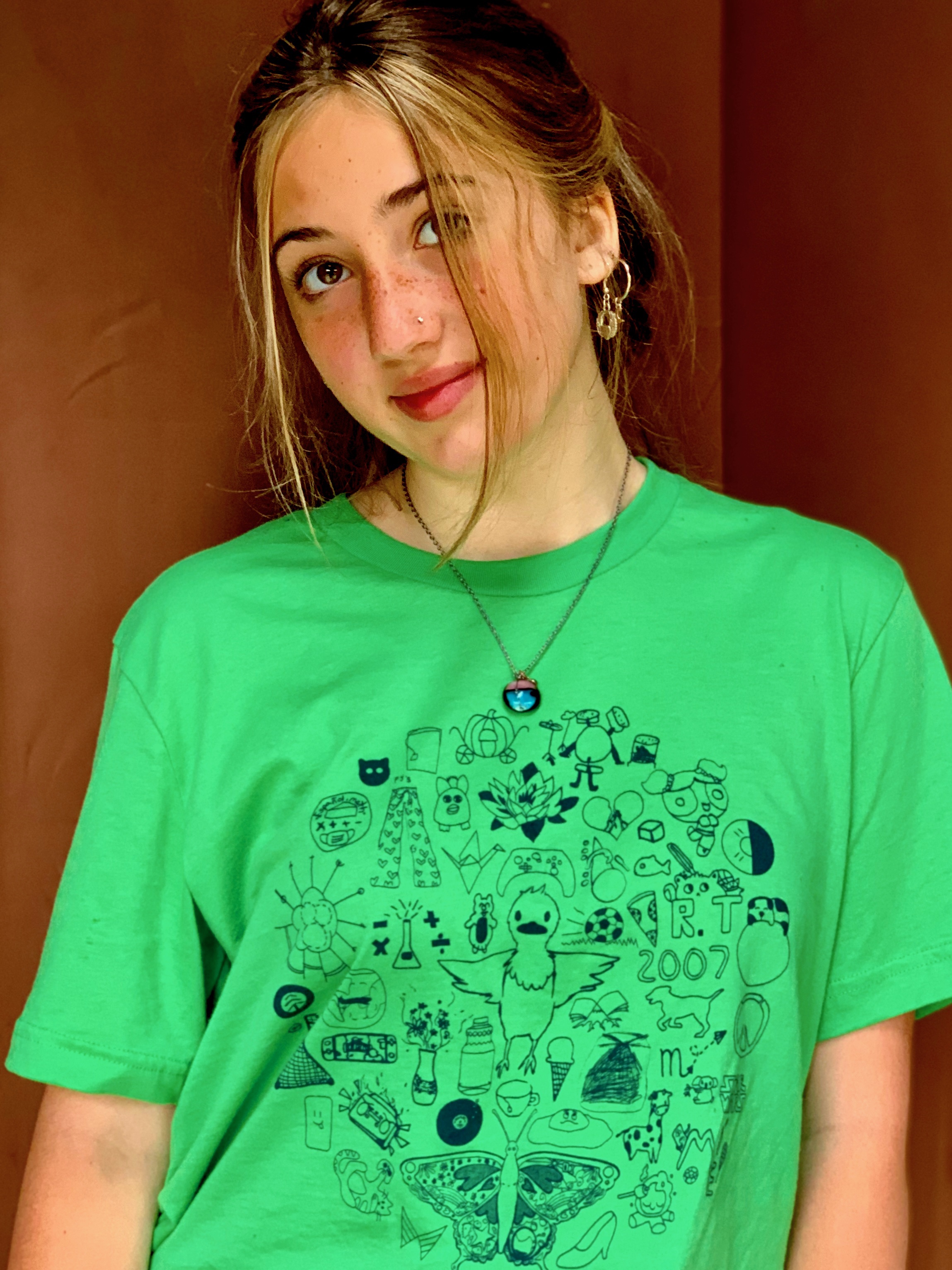 Instructions: Begin by creating an identity map for yourself. You may want to include your role in a family (e.g., daughter, sister), your hobbies and interests (e.g., guitar player, soccer fan), your background (e.g., religion, race, nationality, hometown, place of birth), or your physical characteristics.
Reflect on what you wrote down — aspects of our identities stay the same over time while others change. Some aspects of our identities are always at the core of who we are while others might feel more like background or shift in due to the needs of a situation. Other identities are labels that others put on us that we may reject or embrace. For this assignment we will focus on how we see ourselves.
Next circle the items on your identity map that you feel are the easiest to visualize through drawings, words, or symbols.
Finally, develop a set of personal symbols or icons that represent you. Make sure they reflect an aspect of your identity. Then try combining two or more of the images or ideas from your identity map that represent multiple aspects of your identity.